Mountain streams meant to be seen…
Harlan County's steep terrain coupled with the abundance of fresh water have joined together to create a landscape of waterfalls cascading into the valley.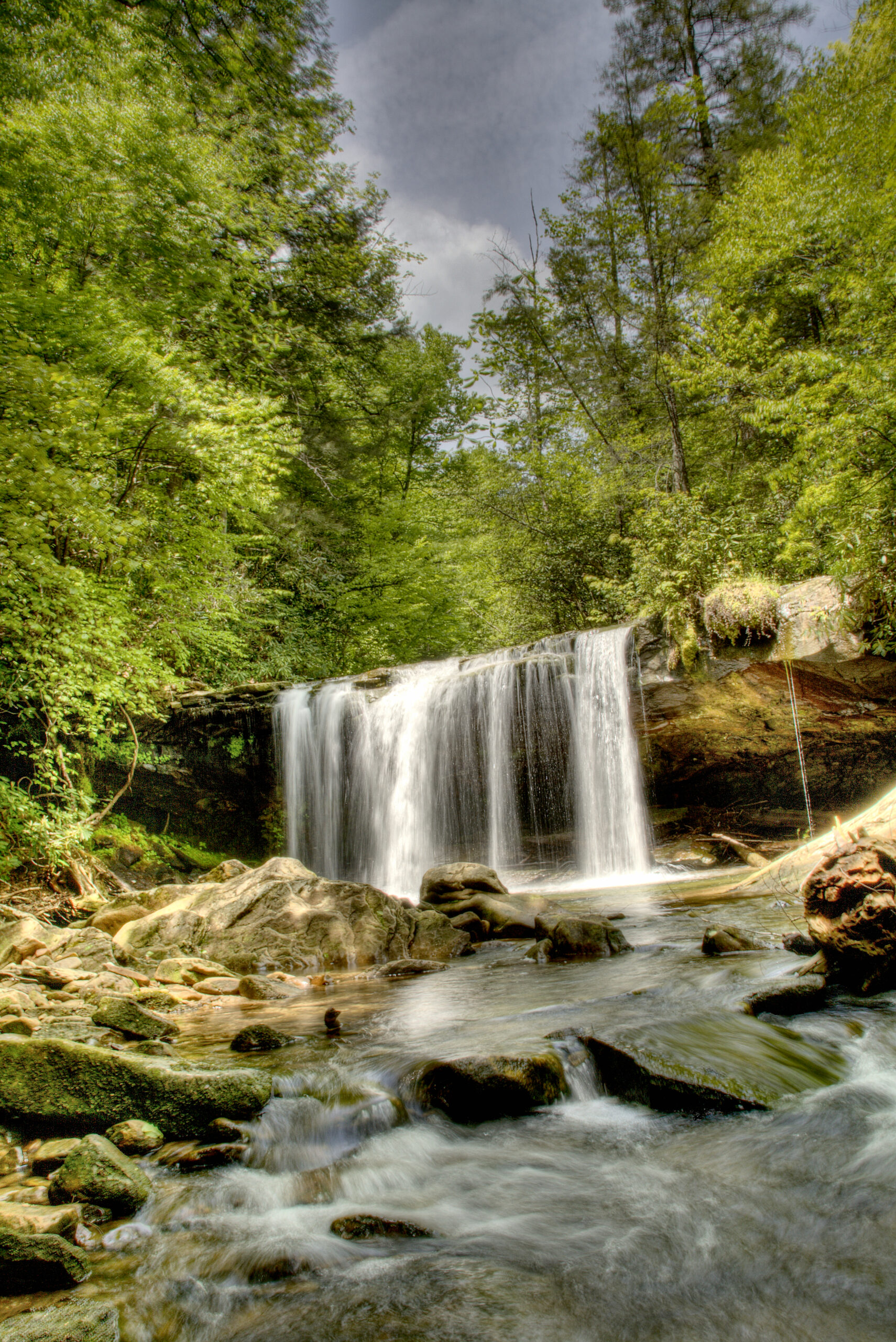 Quadrule Falls
---
The Martins Fork Wildlife Management Area is 1,600 acres of rugged terrain and features one of Kentucky's 9 designated wild rivers. At the head of the Martins Fork River is Quadrule Falls. This 16 foot waterfall is a gorgeous reward for anyone willing to hike the strenuous 4 mile upstream route.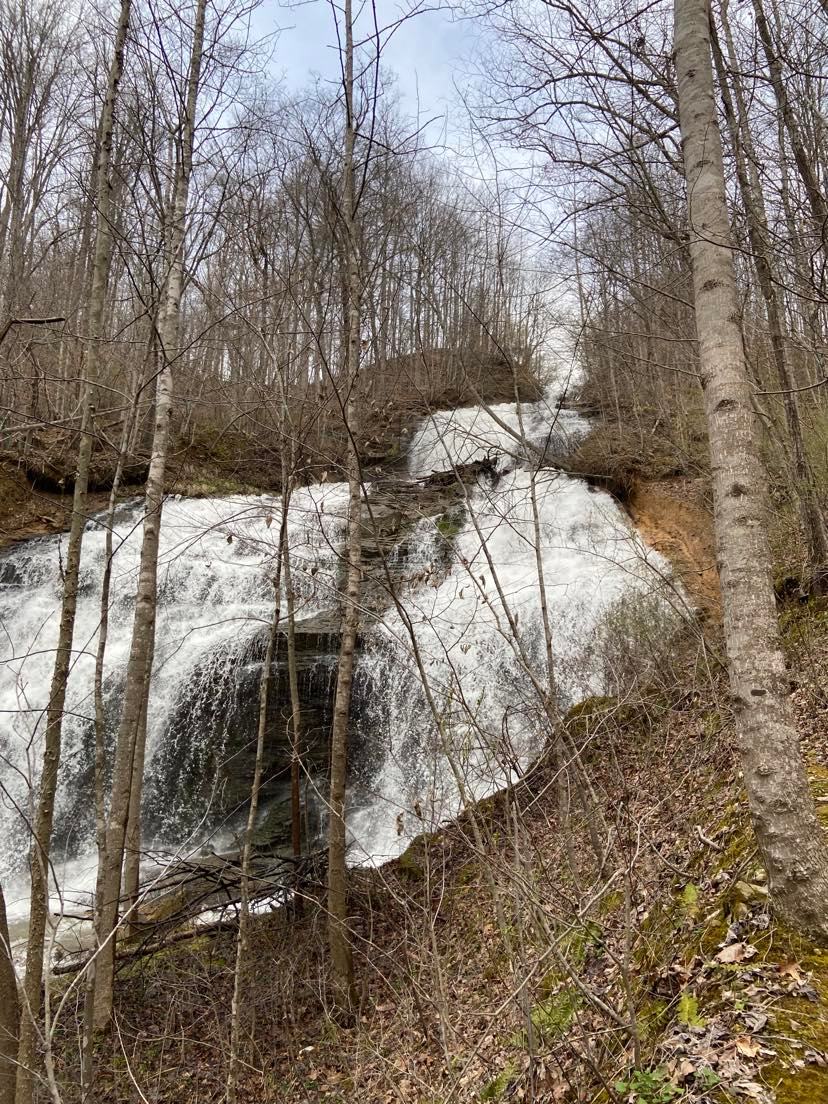 Waterfall on Clover Fork
---
This waterfall is fed by a mountain pond that sends water tumbling into the Clover Fork. Visitors should enjoy the view from KY Hwy 38 without hiking, climbing, or entering the falls.
Travel Hwy 38 from the City of Harlan until you near the Virginia state line. The waterfall is located on your left above Holmes Mill.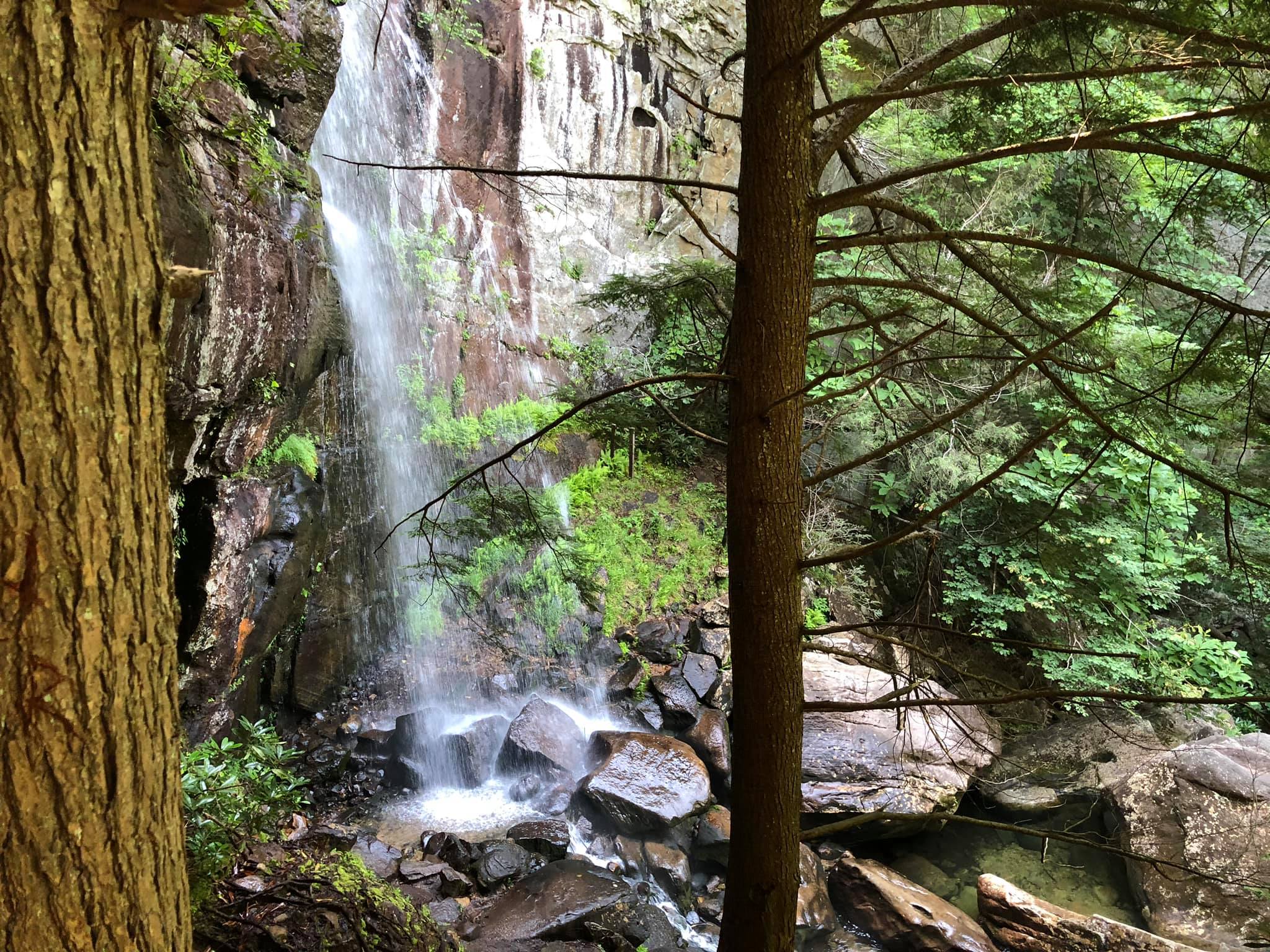 Bad Branch State Nature Preserve
---
For this breathtaking waterfall, visit our neighbors to the north. When you make your way to Kingdom Come State Park, Portal 31, the Dragonslayer Hwy 160, or the Kentucky Coal Museum, you're only a few miles away from Bad Branch State Nature Preserve in Letcher County Kentucky.
Bad Branch Falls is part of a 2,785 acre nature preserve protecting natural beauty as well as one of the highest concentrations of rare and uncommon species in Kentucky. One of the crowning jewels of the preserve is Bad Branch Falls. The hike is a challenging 2 mile roundtrip. The path requires climbing over rocks and navigating some narrow ledges but visitors are rewarded with a 60 foot waterfall leaping across sandstone cliffs on the southern face of Pine Mountain.