The Kentucky Coal Mine Museum brings back to life one of the most unique and interesting aspects of early coal mining & the company store!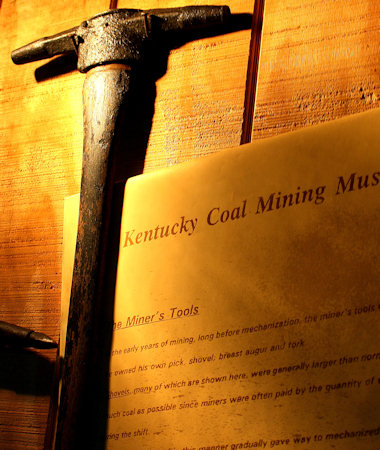 Housed in the old commissary built by International Harvester in the 1920s, the museum features four stories of exhibits on the history of mining and the life of the coal miner.

Visitors can enjoy a step back in time to the coal miner's workplace, his home and his community. Artifacts, antiques, photographs, and machinery make up the more than 30 exhibits. Spanning 4 floors of exhibit space, the Museum houses a diverse collection of artifacts exploring the early years of industrial coal mining in Kentucky.Continuous featured exhibits include the Loretta Lynn Exhibit and the Mock Mine Exhibit.

While visiting the Kentucky Coal Mining Museum, you can see the floor plan of a typical underground coal mine. The display shows all aspects of a coal mine including the tipple and other mining activities. Visitors can have their picture made outside the building next to the two-ton block of coal that was specially cut for the Kentucky Coal Mining Museum. Kids will also enjoy climbing on the 1940's model electric locomotive. It was used to haul miners inside the mine. You can see other heavy machinery used in mining the "black diamond."

The Kentucky Coal Mining Museum offers a complete picture of the lives that revolve around the coal industry. Visitors to the museum can view the process detailing the formation of coal by looking at several visuals and fossil displays. Next a narrated video describes the early coal mining days in Benham and Lynch. Other displays include items from the company hospital, early mining tools, items from the commissary and the miner's home, and a working scale model of a coal tipple. A photography collection documenting the history of Benham – mining accidents, new buildings, people, etc. -can also be seen.

The Loretta Lynn Exhibit: The third floor of the museum is dedicated to the life of country music singer and Coal Miner's Daughter Loretta Lynn. The Lynn Exhibit includes portraits capturing the singer at various stages of her life in addition to many items from Mrs. Lynn's personal collection.

Mock Underground Mine: Children and adults alike enjoy a tour through the Museum's Mock Mine. The short walking tour winds along coal corridors and includes vivid sound and video from modern mines.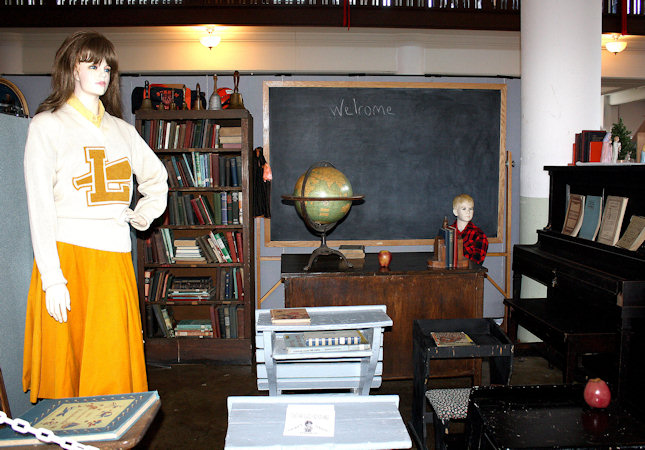 Admission
Museum Entry:
Adults: $6
Seniors (62 and up): $5
High School/College: $4
Students (3-12): $3
Portal Entry:
Adults: $10
Seniors (62 and up): $9
High School/College: $7
Students (3-12): $5
Combo Pass:
Adults: $15
Seniors (62 and up): $13
High School/College: $10
Students (3-12): $7
Children under 3 with parents – Free