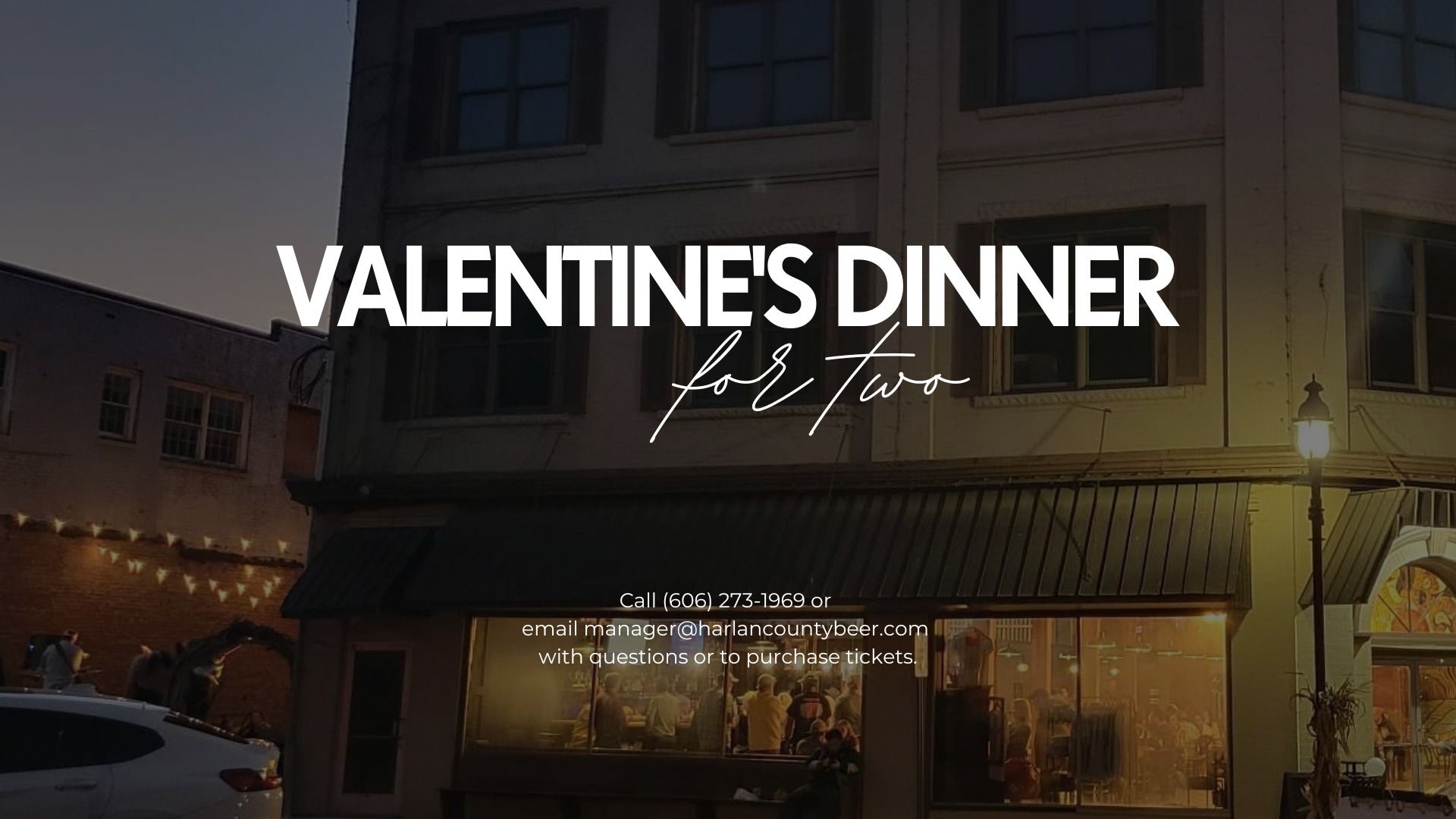 Celebrate your sweetheart in style this Valentine's season!
The Harlan County Beer Company is closing their dining room for regular service on February 10th and 11th, and offering a different Beer Company Kitchen experience. Tickets start at $85 and include non-alcoholic beverages and a four-course dinner for two. Beer, bourbon and cocktail pairings are also available for pre-order.
Call (606) 273-1969 or email manager@harlancountybeer.com to reserve your spot today!