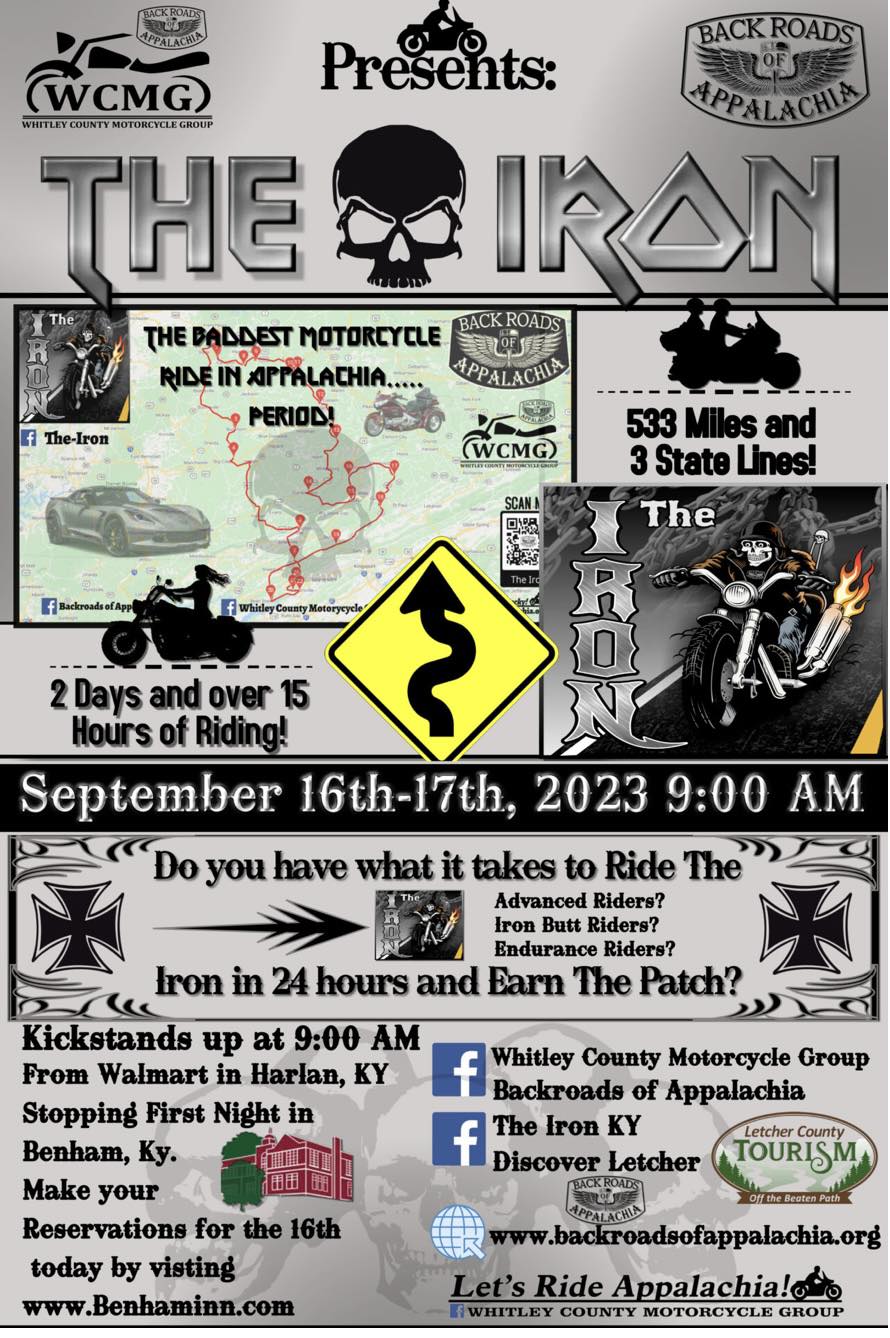 This is a 2 day event covering 533 miles, 3 states lines, and over 15 hours of ride time and a whole lot of curves and epic scenery along the way. THE IRON includes several other popular Backroads of Appalachia Trail Routes such as the Dragonslayer 160 and covers 3 states.
All who complete this ride will receive the coveted 'IRON" Patch, IRON Decal, and our "I RODE THE IRON" Sticker. This patch and these decals can only be earned by completing THE IRON and cannot be purchased. This ride and event is NOT for beginners and experienced riders are recommended due to the technical nature and endurance required for this trail route.
Riders who wish to complete THE IRON without an overnight stay or at their own pace are welcome to do so by riding on but you will miss our annual party at Benham Schoolhouse Inn, last year was a blast!
Do you have what it takes to be an Iron Warrior? Over 533 miles of Appalachian Mountain Awesomeness!
Come and find out as we ride THE IRON, Appalachia's longest and most demanding Trail Route!
Let's Ride THE IRON and get the Patch Appalachia!